Who beats Neymar's €222 million transfer amount record?
222 million here, 180 million there... The football madness most likely takes a break
14/04/2020
Let's go back in time. It was August 1992 when the (back then) incredible €13 million transfer amount for Diego Maradona got broken by Gianluca Vialli reaching €16.5 million. It took 4 full years to push it further and Alan Shearer set the new one to €21 million.
After that the story gets boring. More, more, more... Zinedine Zidane €77.5 Million in August 2001, who remained the king of the charts for 8 years till overtaken by Cristiano Ronaldo with €94 million. The first player to break the magical €100 million line was Gareth Bale with €101 million in August 2013. After that there was Pogba for €105 million in 2016 and suddenly August 2017 we have seen the transfer of Neymar to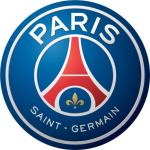 Paris Saint Germain for record breaking €222 million. After that there was only one another significant PSG transfer of Kylian Mbappé for €180 million.
There are some rumours about the record being soon broken by the transfer of Mbappé or the transfer of Harry Kane, but it seems that Coronavirus hit the football madness really hard.